Property boundary marking out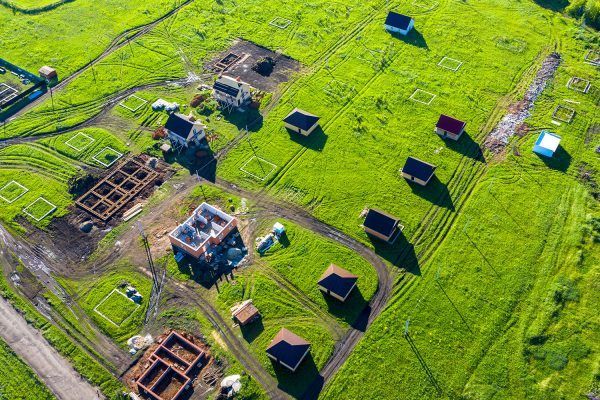 You wonder if your fence is in the right place, or if there is no fence yet and you want to know where to build it, that is where exactly is the official, registered property boundary of your plot of land. If you want to know the boundaries of a plot of land that is under cultivation, you should also ask the surveyor to mark the boundaries of the plot of land. Only a qualified land surveyor can perform such property boundary marking out.
The surveyor draws a site survey plan of the boundary marking out and clearly marks the points on the ground, in most cases with wooden marking stakes. If there is a discrepancy between the reality and the record, e.g., a fence is in the wrong place, the surveyor will show the difference in dimensions on the site survey plan.
In all cases, the surveyor must request the data for the plot of land in question - based on the lot number - which can only be issued by the competent Land Registry Office for the area, and only then can the surveyor begin the actual work.
A frequently asked question is what is the margin of error, that is how many centimetres of difference are allowed between the side length defined by the property register and the actual side length between two fence lines on the property, or even between the positions of fence points.
There is no single answer to this question, because the margin of error depends on several factors: the quality of the data available (graphical, numerical), the scale, but also the quality of the landmark (wooden marking stake, boundary stone). It is important to know that the surveyor is not an "authority", so a fence in the wrong place cannot be rebuilt to the correct boundary established by the surveyor alone, only with the agreement of the neighbour or following a court decision.
In practice, the concept of boundary marking out is much broader than described above. Surveyors mark out roads, houses (walls, axes), foundations, utilities, other structures, etc., in short, their work may be required in all areas where it is necessary to determine the exact geometry of the structure to be built and the reference points necessary for its construction.